"Amazing experience working with this company"- Dori N. Pompano Beach, FL
Our history
Over the years we found the process of buying a new car downright unpleasant, and with good reason. Doing the research, comparison shopping, haggling with the dealer, negotiating financing and trade-in terms is time-consuming, confusing and frustrating.
Even after giving it an honest effort, we always walked away from the process unsure of whether we made the right choice and got a fair deal.
We decided to do something about it and help others dealing with the same car leasing frustrations.
Our vision
Nationwide Auto Lease was founded with the goal of evening out the playing field for our consumers by working as their personal car buying assistant.
Our customers drive away happy with the confidence of knowing that they've made smart choices and received the maximum value in the car buying or leasing process -with minimal time and hassle!
OUR PHILOSOPHY
Car buying should be a fun experience! We love cars and know you will love the experience so many of our customers already had by having their new cars delivered to their home.
This is truly the easiest car buying experience you will ever have. Find the car you want online and the rest is done over the phone or via email. Join hundreds of our customers that have already had the pleasure of leasing their new car from home.
OUR SERVICES
One of our trained and professional auto consultants will assist you today. Let us know what your looking for and we will find you the car at the best price available.
We negotiate hundreds of cars each month for our customers across the country so we know how low the dealerships can go. We always pass along all the savings to our customers to ensure you can safely brag about your new lease to your friends and family 🙂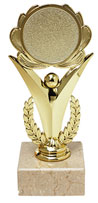 The Only Way to Lease or Buy a Car from the Comfort of Your Home!
WORDS From clients
"Amazing experience working with this company. Having my car delivered on a beautiful truck right to my doorstep and the old car taken away was awesome. They are quick and really know their stuff. I will recommend them and I don't think I will ever buy a car from the dealer again. Thank you for a truly  great experience."

Yelp.com

"I was recommend by a close friend and he mentioned that Elie was one of the best in south Florida and can make things happen. Sure enough I called and explained what I was looking for and have the information that was needed and in less the 30 minutes I recieved a call and I was qualified for a car I didn't even think was really possible since I'm not so big on cars, it was one of my best and fastest experiance when it came to car buying! I spend more time on autotrader that's just to show you how fast and easy this was!! I will definitely bless anyone I know that's trying to get into a vehicle with Elie's number"

Dealerrater.com